Welcome to Nowhere Poetry Day 1
Clarissa Chandrahassen, Maisie Chilton Tressler, Alice Fennessy, Joy Holley, Briana Jamieson, Claudia Jardine, Zoe Joblin, Jane Paul
Welcome to Nowhere Festival
Secret location near Whanganui
12/01/19

Curated by Briana Jamieson

A poetry reading as part of the music festival, Welcome to Nowhere. Poets read standing under a driftwood arch on a grass hill looking out over a swimming hole and surrounding large cliffs and trees. Audience floated in the water and sat on the banks listening.




Jane Paul reading at Welcome to Nowhere, 12 January 2019




Briana Jamieson reading at Welcome to Nowhere, 12 January 2019




Alice Fennessy reading at Welcome to Nowhere, 12 January 2019




Claudia Jardine reading at Welcome to Nowhere, 12 January 2019




Maisie Chilton Tressler reading at Welcome to Nowhere, 12 January 2019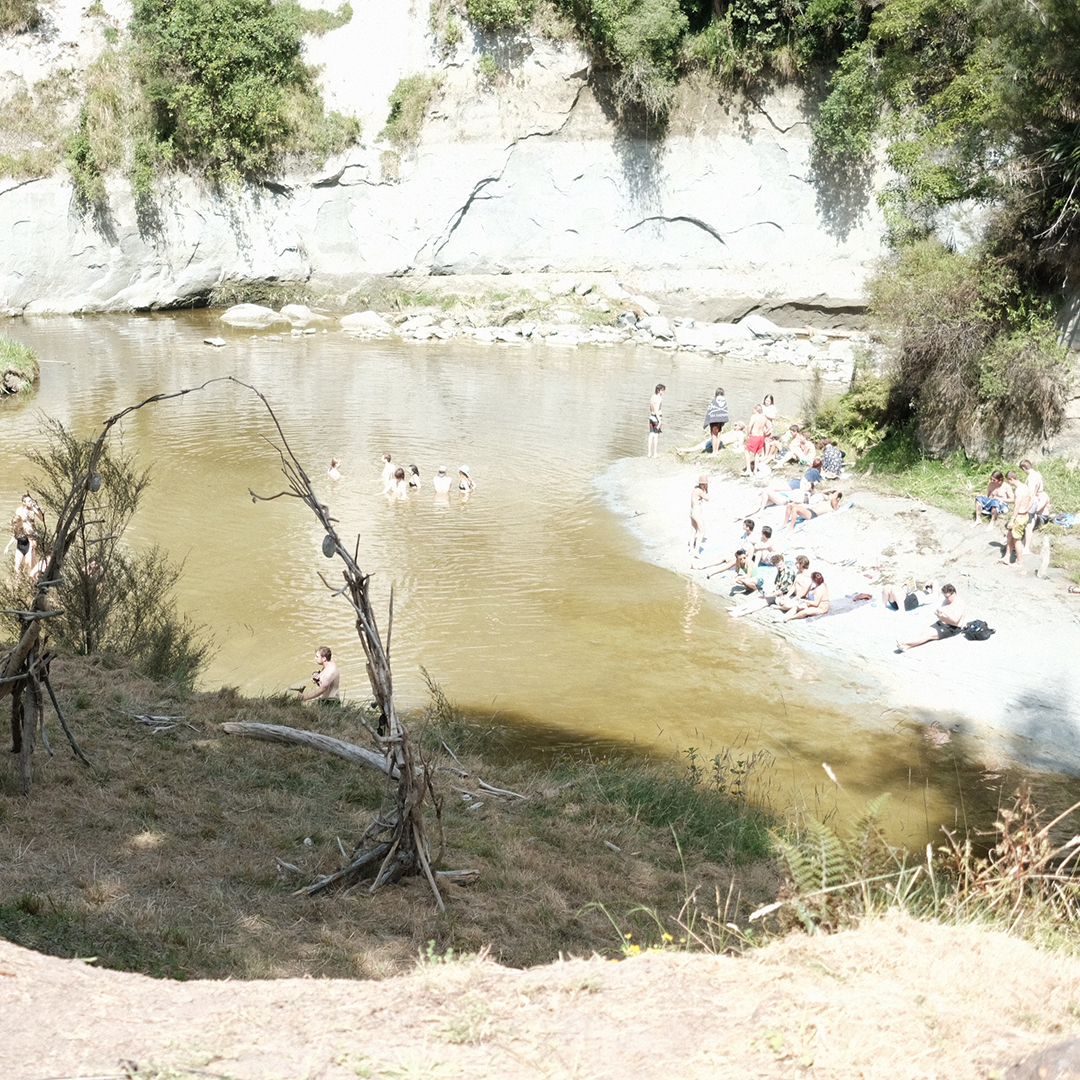 Poetry arch looking out over the swimming hole